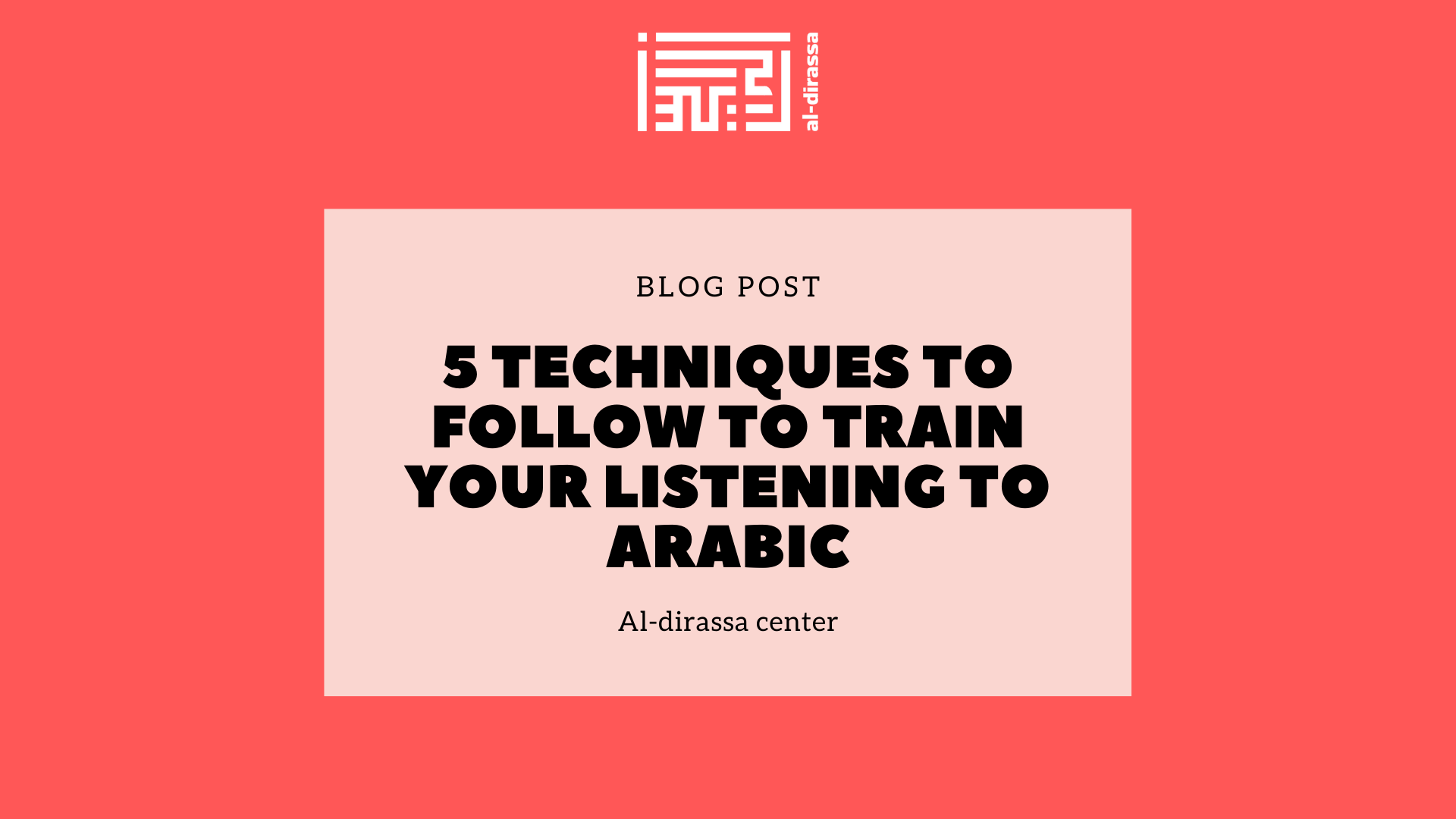 Learning a foreign language must be practised orally. But before speaking, the learner must first listen and get used to his ear to broaden his vocabulary range and improve his pronunciation. In this article, we will offer you 5 techniques that can help you improve your listening skills:
1. To be a radio amateur:
The best way to practice listening to Arabic is by using the radio: Try listening to the radio in the kitchen, the gym, when you are driving your car, before sleeping and whenever you are doing a job that does not require intellectual effort …
You do not need to understand everything you hear. At first, you will feel that people speak fast, but gradually you will get used to it and implicitly, you will start to pronounce words, terms and even expressions that you have considered difficult before.
2. See the Arabic educational series in Streaming:
This technique consists of seeing Arabic series online to train your ear and build visual images on what you are listening to.
You can also add subtitles to the series to help you know the spelling of words and their pronunciation.
Book your free trial lesson
In addition to the free Arabic courses, we offer you to begin your journey to fluency in Arabic right now for free with a graduated Egyptian teacher.
3. The mirror technique:
This technique consists of sitting in front of a mirror and practising your pronunciation by repeating Arabic expressions aloud to memorize new words and terms.
You will heal your pronunciation and sound tone. You will also be surprised by the results of this simple method.
4. Audiobooks:
Whether you are passionate about reading or not, audiobooks recorded by a narrator will interest you. It requires you to have a certain level to understand the content, but if your goal is to familiarize yourself with Arabic, it is better to choose short formats or texts that you have already read in English.
The good thing about these books is that you can listen to them from anywhere. You can also find the download in. You will find this kind of E-books in several online stores such as Amazon, eBay and Kindle tablets or on YouTube and other social networks.
5. Skype, Facebook to forge new relationships
There are different methods on the net that will help you develop your listening skills, such as:
a- Skype or Zoom
This medium allows you to connect with people on the other side of the world and chat with them for free. You can find Arabic pen pals very easily to interact with them.
b- Facebook:
In this network, you will find many groups of people who share the same interests as you. This will encourage you to learn, and why not chat with them and train your listening skills.
  Read more: how to learn Arabic on the internet  
The Al-dirassa Center offers online Arabic, Quran and Islam courses for non-Arabic speakers. If you would like to join our class, please get in touch with us.