Do you want to learn Arabic online? You have to be aware of some vital aspects before making a decision. The fast-increasing prominence of the Arabic language encourages a lot of people to learn this language. Here are the 8 points to consider while choosing a resource to learn Arabic:
1. Conduct extensive online research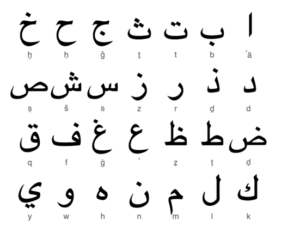 If you want to find the best resource or school that teaches Arabic, you have to do your research. Internet offers a whole lot of information for the interested people. You can find details of different resources, tips, advice and many other relevant aspects. Proper research gives you clear idea about different resources to learn Arabic.
2. Shortlist a few online schools
As suggested above, you need to research hard to take informed decisions. As you keep on searching, you can come across a wide variety of online resources that offer Arabic courses. After reading all details, you have to narrow down your search and shortlist a few schools that you find suitable and reliable as well. It is necessary to take your own time and effort before choosing a few online schools.
3. Assess the reputation of these resources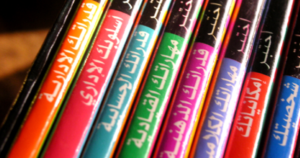 The reputation of the resources shortlisted must be explored in a detailed way. You can visit the websites of the schools to check the reputation. It is always advisable to choose a school that has been operating in this field for at least 3 years or more. The reputation of each school should be assessed without any bias so that you can narrow down your choices further.
4. Find what types of courses each school offer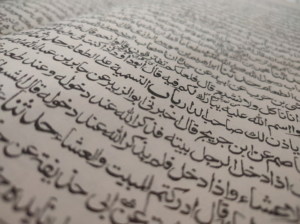 After having selected two to three online Arabic resources or schools, you should make efforts to find out what types of courses each school offer. Top centers offer a broad range of courses including Arabic language course, professional Arabic language course, Egyptian Arabic dialect course, Ijazah of the Holy Quran, Quran course with Tajweed, Quran online memorization Hifz, Quran for children, Kids Arabic language course, Islamic studies for children, and more. If you find a school online that offers these types of courses, you can choose the most suitable one easily.
5. Check the experience and rack record of the instructors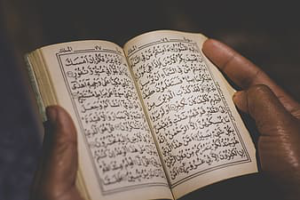 The experience and expertise levels of the instructors play an important role in making an Arabic course immensely popular and highly result oriented. No matter whether an Arabic course is offline or online; the way instructors are taking classes can make or break the reputation. That is exactly why you must check the experience and track record of the instructors. Best online Arabic schools assign knowledgeable and dedicated teachers with years of experience in this field.
6. Analyze the syllabus
What does the syllabus or curriculum contain? It should be a major consideration. You have to select a course or online resource that puts forward a systematic method of approach. Tried and tested teaching methods always guarantee excellent results. Best centers customize the syllabus exactly according to the needs of each student. You can expect personalized attention for every student in top Arabic schools online.
7. Get feedback from former students
The opinions of the former students are the best source to form clear cut idea about the quality of the courses offered. The former students are the ones who have already experienced what a course exactly offers. So you can depend on them to get authentic and reliable information on an online Arabic course. Some online schools provide customer testimonials on their websites to help people take the best decision. You can even ask them for a few referrals. Trustworthy resources never show any reluctance to hand over the details of their former clients.
8. Compare the price
Nobody wants to waste their hard-earned money. If you want to learn Arabic affordably, you should choose a school that offers quality courses at affordable prices. Since all online Arabic schools have their own websites, you can visit them to compare the prices. Reliable schools provide a rare blend of highest quality and amazing cost competence to make the learning process smooth, effective and affordable.
These are the most important 8 points to consider while choosing a resource to learn Arabic online. If you follow these tips, you can make an informed decision after carefully considering all relevant aspects.