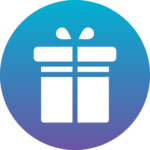 You are at one step toward getting a free class with a graduated tutor in Arabic, Quran or Islamic studies. 
With no required payment or commitment!
WHAT?
Al-dirassa Institute gives you a 30 minutes gift for free. We propose you get a free trial and try our service with one of our 30 graduated professors online by Skype or Zoom.
WHY?
This free trial will allow you to determine your level of Arabic, Islam, or the Quran. Based on it, we will design a personal program suitable for your level and join the 5000 students who have already made progress.
HOW?
To get a free trial of 30 minutes, please fill out the form below; we will contact you as soon as possible, inshAllah.