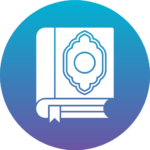 Al-dirassa center offers you the possibility to obtain an Ijazah course. Thus, the al-dirassa center addresses this offer to all students who have memorized all the Quran with our professors. It is the highest level that the student can achieve.
Book your free trial lesson
Do you want to learn the Quran by heart?
The Al-Dirassa Institute which has already issued more than 178 ijazat offers you a free trial