Many people are learning Arabic to increase their chances of securing a rewarding job in the Arab-speaking countries. You can also find people who want to learn the Arabic culture, Islamic tradition, and Quran. Arabic is the official language of more than 20 countries in the world. If you search for the most popular languages all around the globe, you can find Arabic in the fifth pace. Are you searching for the best places in Egypt to practice Arabic? Here is the list of best places in Egypt to practice Arabic:
Never miss an opportunity to visit crowded restaurants and cafes
If you want to get the best Arabic practice, you need to visit places where people usually assemble or gather. Some popular cafes and restaurants are perfect avenues to meet new people. One of the easiest ways to test your language skills is to order your meals in Arabic. You can also improve your Arabic speaking skills by speaking with nearby people.
You can visit famous restaurants in Cairo like Zamalek, Sequoia, or Taboula. If you want to know more about restaurants in Egypt, you can search online. This approach helps you find the best restaurants in Cairo. Visiting restaurants and cafes offer you the unique opportunity of eating delicious foods and learning Arabic simultaneously.
Visit popular museums to practice Arabic language
A museum is not a bad choice to learn Arabic at all. In fact, it is one of the best places for striking up an Arabic conversation. Many people visit museums because of their deep love towards art, culture, and history. These people love discussing the objects on display and share their knowledge with you. Some of the most popular museums in Egypt are the Museum of Egyptian Antiquities and Alexandria National Museum. You can visit these museums to practice Arabic effectively.
Beaches are good places to practice Arabic
When you learn Arabic, you need to practice it regularly to enhance the fluency in the language. You can choose beaches to relax and also practice speaking the Arabic. It is a very smart idea to go for a trip to the famous Giftun Islands. This place gives you many opportunities to meet other people and communicate in Arabic on exotic beaches.
Beautiful beaches are the places where people come and relax by engaging in different activities including sunbathing, diving, and swimming. When you visit beaches, you can meet and interact with other visitors in many different ways. If you are a water sports enthusiast, you can find similar-minded people and share ideas in Arabic. These types of communications and interactions improve your Arabic vocabulary and fluency.
Choose a specially designed tour package to help you practice Arabic effectively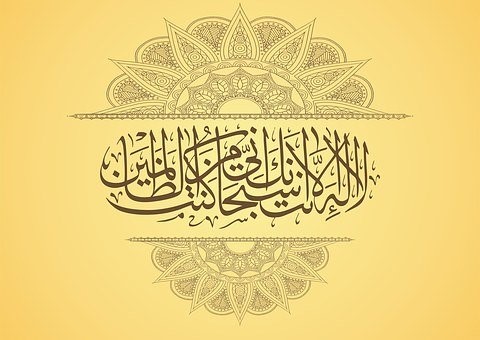 The primary objective of a tour package is take visitors to maximum beautiful places and to provide mesmerizing entertainment activities. However, if you want to learn Egyptian Arabic, you can choose a tour package that offers a better practical value.
There are specially designed Arabic Immersion Programs in Egypt that provides different types of adventure activities and opportunities to practice Arabic language with different types of people. These types of packages give you the opportunity to immerse yourself in Arabic culture and tradition. You will be taken to a variety of places where your language skills can be improved by communicating with the locals.
Learning Arabic brings many advantages. If you explore this culture and tradition, you can learn many things. It is going to be a highly rewarding and fulfilling experience. Moreover, the ever increasing importance of the Middle East opens up numerous job opportunities for people who know Arabic language. You can apply for many types of jobs in the field of translation, education, tourism, hospitality, journalism, and many more.
It is always advisable to choose a trusted online center that offers top quality Arabic courses. Best centers offer a comprehensive syllabus that makes the learning highly systematic and result oriented. When it comes to choosing a center, you should give importance to the track record and reputation of the center and also the experience level of the teachers.