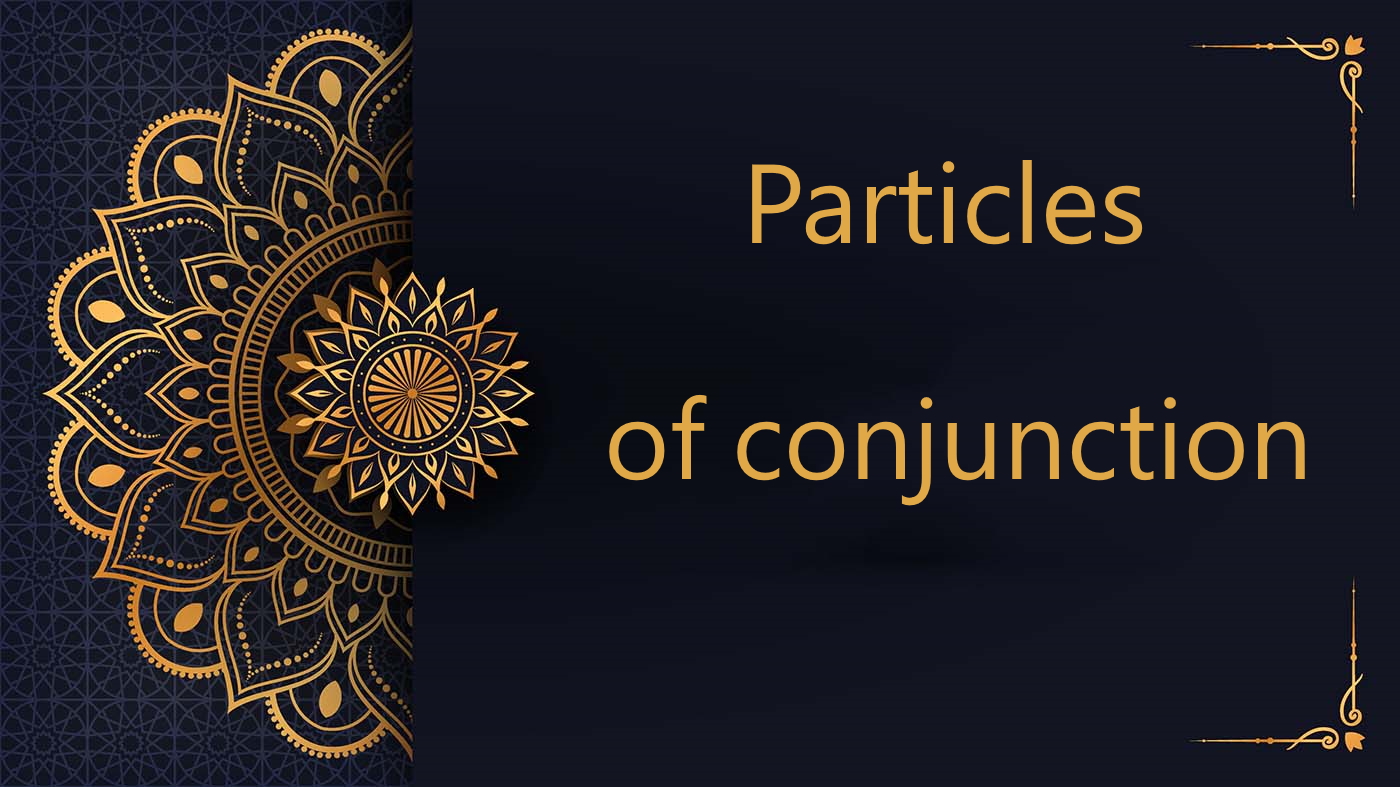 Introduction of the particles of conjunction
  Particles that link words in sentences are called conjunctions.  
Types of particles of conjunction
They are:
وَ

–  and. It is called

وَاو عَطَف

: links one sentence to another or a name to another name.

وَ

– When. It is called:

وَاو الحَال

: comes between two sentences the second of which is a nominal sentence.

فَ

– then: it implies a close connection between sentences before and after it.

أَوْ

– or: to express doubt, or give a choice of one among few mentioned deeds.

أَمْ

– whether: for determination of one among few choices when the first object is preceded by hamza

أ

.

إِذْ

– when since/after/because: it is used with nominal or verbal sentences and refers to something of the past.

إِذَا

– when / if: it usually indicates a time related to the present or future.

ثُمَّ

– after that / then / thereupon: it often introduces sentences without a preliminary

و

or

ف

.

حَتَّى

– until / even up to used to indicate the termination of an object.

لَكِنْ

/

لَكِنَّ

:

لَكِنْ

is followed by a verb and

لَكِنَّ

is followed by a noun in the accusative e.g. and as prefixed to pronouns (example:

لَكِنَّهُمْ

)

إِمَّا

– either…or: when used twice in a sentence, it gives the meaning of "either…or…"

أَمَّا

– as for: it is followed by a nominative, the predicate of which is always introduced with a

ف

.
Book your free trial lesson
In addition to the free Arabic courses, we offer you to begin your journey to fluency in Arabic right now for free with a graduated Egyptian teacher.
You have now completed this Arabic lesson. The next one will be insha'Allah about interjection in Arabic.
Al-dirassa centre offers you the possibility to study the Arabic language efficiently with a qualified teacher. If you are interested, do not hesitate to consult us.