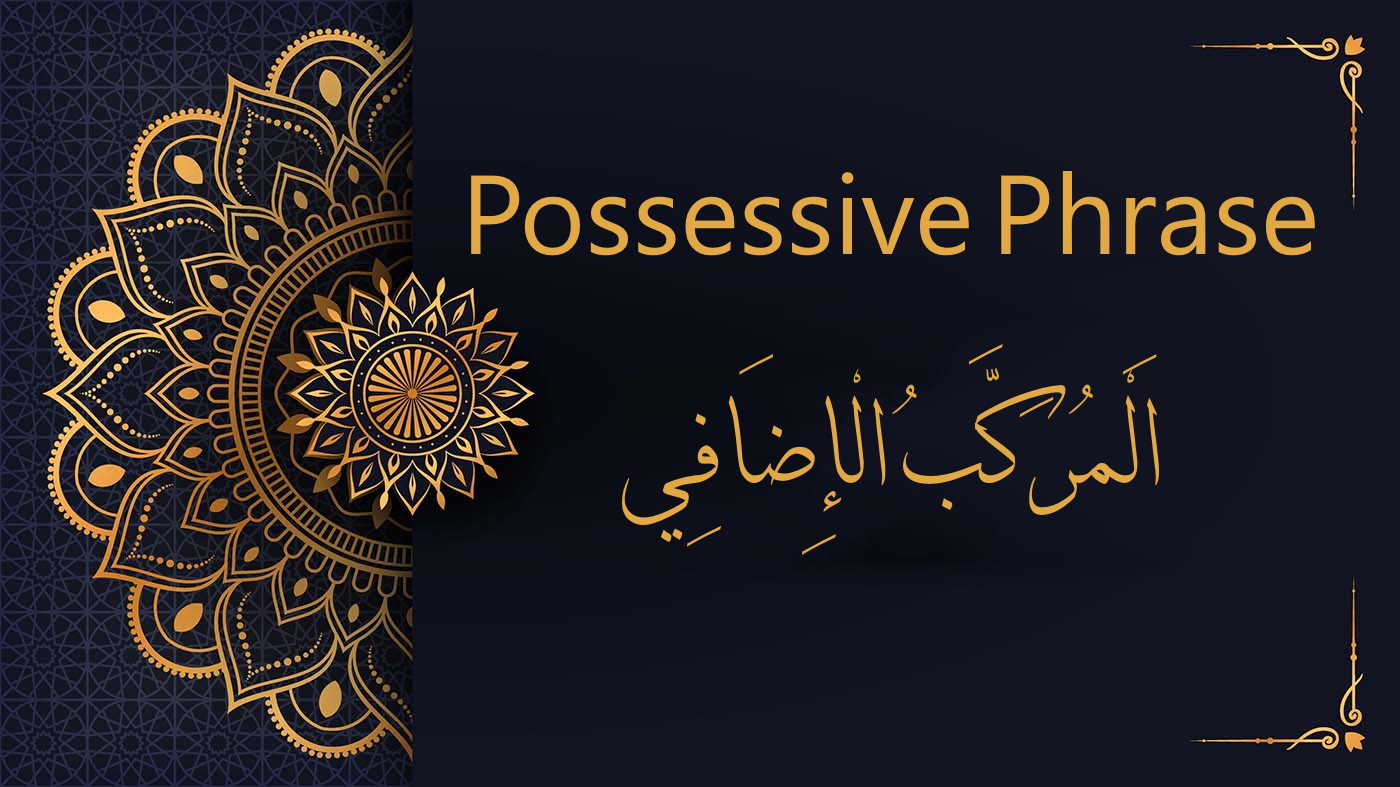 Book your free trial lesson
In addition to the free Arabic courses, we offer you to begin your journey to fluency in Arabic right now for free with a graduated Egyptian teacher.
اَلْمُضَافُ إِلَيْهِ – the possessor of the possession phrase
Examples in which اَلْمُضَافُ إِلَيْهِ is a common noun:
إِنَّهُ لَقَوْلُ رَسُولٍ كَرِيمٍ
[That] indeed, the Qur'an is the word of a noble Messenger. (69:40)
وَجَزَاءُ سَيِّئَةٍ سَيِّئَةٌ مِّثْلُهَا
And the retribution for an evil act is an evil one like it, (42:40)
فَمَن يَعْمَلْ مِثْقَالَ ذَرَّةٍ خَيْرًا يَرَهُ 
So whoever does an atom's weight of good will see it (99:7)
وَمِن شَرِّ حَاسِدٍ إِذَا حَسَدَ
And from the evil of an envier when he envies." (113:5)
The last letter of the اَلْمُضَافُ إِلَيْهِ will always have tanween kasrah or kasrah, i.e., it will always be genitive.
اَلْمُضَافُ إِلَيْهِ can also be in the form of a pronoun. However, the pronoun will not bear kasrah on it.
Examples of possession phrase:
 وَلِأُتِمَّ نِعْمَتِي عَلَيْكُمْ
and that you may be guided. (2:150)
مَا أَغْنَىٰ عَنْهُ مَالُهُ وَمَا كَسَبَ 
His wealth will not avail him or that which he gained. (111:2)
وَاللَّـهُ وَلِيُّهُمَا ۗ وَعَلَى اللَّـهِ فَلْيَتَوَكَّلِ الْمُؤْمِنُونَ
 but Allah was their ally, and upon Allah, the believers should rely. (3:122)
وَإِن تَصْبِرُوا وَتَتَّقُوا لَا يَضُرُّكُمْ كَيْدُهُمْ شَيْئًا
And if you are patient and fear Allah, their plot will not harm you at all (3:120)
فِي جِيدِهَا حَبْلٌ مِّن مَّسَدٍ
Around her neck is a rope of [twisted] fiber. (111:5)
لَكُمْ دِينُكُمْ وَلِيَ دِينِ 
For you is your religion, and for me, is my religion." (109:6)
وَاعْتَصِمُوا بِحَبْلِ اللَّـهِ جَمِيعًا وَلَا تَفَرَّقُوا
And hold firmly to the rope of Allah all together and do not become divided. (3:103)