Hifz - Quran Memorization Online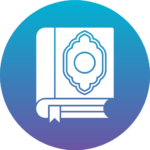 Quran online memorization courses will help you to recite and beautify your voice while reading the Holy Quran. Indeed, our teachers facilitate your recitation during our live sessions.
Thus, our online center will provide you a program of Quran online memorization suitable to your schedule. Consequently, according to your goal, we will arrange a personal plan to memorize all or part of the Quran.
Easy plan | Best online Quran, Arabic and Islamic courses
27.00

€
—
or subscribe and save up to
10%
1 hour per week

4 hours per month

Native Arabic tutor

1 to 1 tuition

Arabic, Quran, Islam Courses
Starter plan | Best online Quran, Arabic and Islamic courses
47.00

€
—
or subscribe and save up to
10%
2 hours per week

8 hours per month

Native Arabic tutor

1 to 1 tuition

Arabic, Quran, Islam Courses
Regular plan | Best online Quran, Arabic and Islamic courses
73.00

€
—
or subscribe and save up to
10%
3 hours per week

14 hours per month

Native Arabic tutor

1 to 1 tuition

Arabic, Quran, Islam Courses
Intensive plan | Best online Quran, Arabic and Islamic courses
99.00

€
—
or subscribe and save up to
10%
5 hours per week

20 hours per month

Native Arabic tutor

1 to 1 tuition

Arabic, Quran, Islam Courses
Group plan | Best online Quran, Arabic and Islamic courses
35.00

€
—
or subscribe and save up to
10%
2 hours per week

10 lessons / 5 weeks

Native Arabic tutor

Group tuition

Arabic, Quran, Islam Courses
Frequently Asked Questions