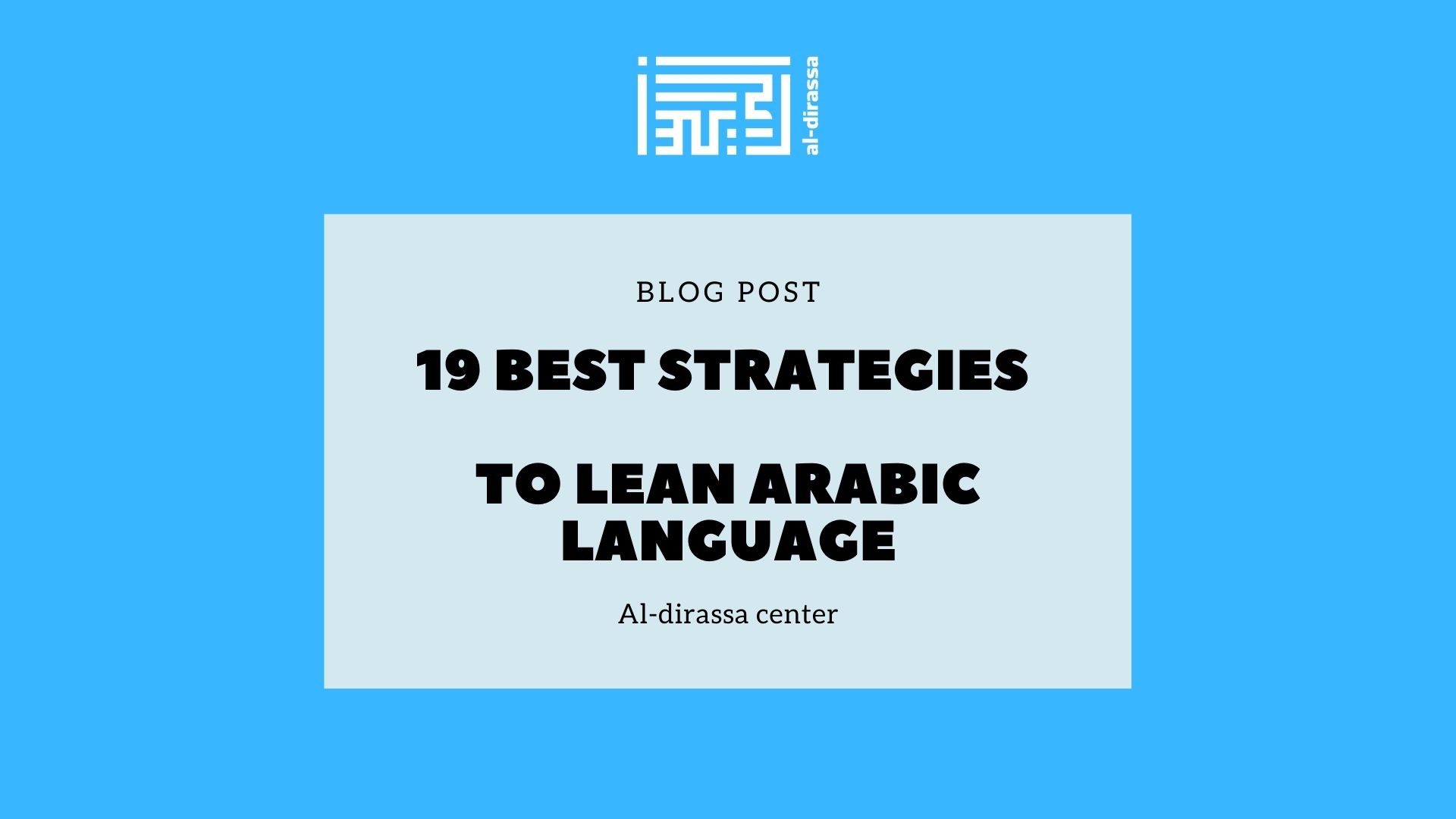 1. Online courses
There are many online learning courses to learn the Arabic language. It is one of the best strategies if you can undergo lessons on one on one basis or classroom sessions as per your convenience. Before enrolling in a program, you should be aware of the course structure and teaching methodology. If you go through the reviews posted on the website, you will be able to settle for the best learning program and platform without much difficulty.
The online courses offered by reputed websites will also help in augmenting your language learning process. With the support of the online platform, you can learn as a family. You will get support and feedback from the learning center to master the Arabic language learning skills.
Learning Arabic as a family is the most affordable way. From simple vocabulary to grammar and mastering, the language can be achieved with the right attitude and determination. You are encouraged to take the first step in learning Arabic as a family!
2. Youtube Videos
This is program lets you learn Arabic on your own time at your own pace and with an emphasis on practical spoken language. This program uses real-world videos such as music videos, trailers, news, talks, and converts them into personalized Arabic learning lessons. It is a video-based program that includes authentic videos. It is one of the best strategies to learn Arabic easily and quickly.
You can choose some books that are very good to make sure that you can speak Arabic. If you want to learn Arabic with its cultural context, these books are the perfect tool. These books are fun to read and easy to understand and include humor.
However, it is one of the best strategies to learn Arabic if you can learn the alphabet and go through YouTube lessons to get practical exposure to the language. The tips offered by experts will help you in mastering the language.
Book your free trial lesson
In addition to the free Arabic courses, we offer you to begin your journey to fluency in Arabic right now for free with a graduated Egyptian teacher.
3. Apps
In today's world, apps are almost everything. And that too goes with learning Arabic. There are many apps available to learn Arabic. Apps allow you to learn Arabic. This can be a great tool that can be used to learn Arabic.
4. Types of Arabic 
Arabic language learning types are many. You can undergo a beginner, intermediate, or advanced program as per your needs. The selection of the course can be made at your convenience. The availability of time and the purpose for which you are learning will decide your preference.
With a beginner's course, you will be able to manage everyday needs. It helps you speak to neighbors, friends, and your visits to the local market or restaurants can be done confidently.
The functional Arabic language is desirable if you are applying for a job. With intermediate language skills, you can apply for various local jobs in Arabic-speaking countries. In some countries, the Arabic language is mandatory for certain kinds of jobs.
An advanced program will help you in taking a higher level of assignments in the Arabic language. You can work as a translator, tour guide, or teacher after achieving a high Arabic proficiency level. You will be able to read, write, speak, and comprehend the language with great comfort.
5. Learning language yourself 
There is a vast difference between the modern standard Arabic and spoken Arabic. It is challenging to learn and practice Arabic grammar without using either a native speaker or trained persons. It is hard to find a person who speaks modern standard Arabic in the entire Arab world.
To master any language, you should attain four skills: reading, writing, speaking and listening. Learning all these traits alone will be difficult. Hence, you can team up with others to communicate and interact in a better way. It will speed up the language learning process.
6. Places of interest
The Arabic language can be learned in many places, including Morocco, Cairo, Jerusalem, Sharjah, Dubai, and Saudi Arabia. You can take admission into the language training centers to get first-hand experience of the language. However, it can be an expensive and time-consuming affair.
7. Learning as a family
Learning Arabic as a family will be great fun. The family members not only spend time together but also learn a new language together. The bonding in the family will increase, and you will be excited to continue the journey.
You can plan various activities that include Arabic vocabulary and sentences. Playing games, watching movies, and TV shows together will help in garnering new skills very quickly. All the family members will speak up confidently as they do not feel shy to speak before them. Learning Arabic as a family will also help each member learn from other members' experiences.
Learning a language as a team will deliver better results. With a consistent approach and a high level of commitment, you can learn a language quickly.
Advantages
There are many advantages to studying a second language as a family. If only one family member knows Arabic, he can share his knowledge with the rest of the family members. The members will interact with the family member very quickly. They can share their views and concerns with the family members better than with an external member.
If the entire family is on vacation to an Arabic-speaking country, they will be exposed to many people. Each family member can catch a few words, and they can be shared with other members. As a family, they will be able to new vocabulary, and each member's knowledge will be enhanced with others.
It is possible to learn a language in an implicit manner. By visiting local shops, events, and festivals, the exposure to the Arabic language will increase. It is possible to catch a few words that can help manage everyday life in an Arabic-speaking country.
Learning a new language will also help in understanding the culture and traditions of Arabic people. As you know about the Arabic language's historical significance, you will use the right set of words in the right places. It will lead to maturity in speaking, reading, listening, and writing skills.
8. Set goals
It is one of the best strategies to learn Arabic to set goals. To learn any language, you should set specific goals to attain a level of proficiency. There should be a focus on learning a few conversational phrases. By putting these phrases in everyday conversation, you can build new words and phrases very quickly. When you visit restaurants or a marketplace, you can use these phrases, and the job can be accomplished satisfactorily.
9. Learning method
It is one of the best strategies to learn Arabic to have a learning method. The language learning process begins with alphabets, words, sentences, and paragraphs. Most people will start speaking the language without ever reading the alphabet. The illiterate will be able to communicate without ever reading books. The same happens in learning the Arabic language.
To master the language, you should understand the correct pronunciation, and the vocabulary should be used as per the circumstance. As a family, you can start learning the Arabic language by going through the English to Arabic or Arabic to English language learning textbooks available in the market.
10. Learn with fun
It is one of the best strategies to learn Arabic to make it fun. Learning a new language like a child will improve your mental abilities. Even though it is difficult to memorize many words as done by children, you can achieve the feat with little patience and practice.
There will be more fun to learn with children. The learning proficiency can be increased by playing games, watching TV shows and movies together. You will not only learn Arabic as a family but also take the family bonding to new heights.
11. Use labels
If you label various items present in the house with Arabic labels, it will be great fun. Each member of the family can share the job. By labeling the items in the living room, bedrooms, kitchen, and storeroom, you will easily memorize the words. When labels relate to a specific product, the learning process will be speeded up. This process will let you remember few words in your native language and Arabic as well.
12. Speaking as a family
It is one of the best strategies to learn Arabic to speak as a family. Speaking is an essential part of any language learning process. You may not be bold enough to speak a new language with strangers. You are prone to commit mistakes. However, you will not feel shy to talk in front of your family members. When you speak wrong, other members will correct you. Thus, learning Arabic as a family will speed up the process. Remember that as long as you procrastinate to speak, there will be a delay in achieving proficiency in speaking.

13. Speak with local people
It is one of the best strategies to learn Arabic to speak with local people. You can speak with the local people to catch the day-to-day words used by Arab people. You can talk with the shopkeeper, friend, or colleague. By trying to learn new words and putting them into practice, you can increase your vocabulary. It is easy to manage spoken language skills, and you can manage your dealing with the local people.
14. Google translator
It is one of the best strategies to learn Arabic to speak as a family to use Google translator. The Google translator will also help you in the Arabic language learning process. If you are new to an Arabic word, you can check it on Google. You are also advised to use the English to Arab dictionary to understand the meaning of most of the standard terms used in everyday life.
In addition to the above methods, you can undergo the Arabic language course from a professional and buy useful books to master the language.
People learning or want to learn Arabic are likely to ask themselves the best ways to learn Arabic. And the answer to this question is simple "the best tool to learn Arabic is the one you would use the most."
You could be looking for the different ways and tools available as per your needs and learning style. You will like to choose some of those tools that work for you. It could be one or a few more supplement tools that will suit your needs best.
Some programs take a systematic approach first to learn words, then sufficient grammar to make the sentence with them. You can make a paragraph after learning sentence combinations.
15. Text Books
You can find some books or audio discs to increase your skills to learn the language. Someone keen to learn Arabic should invest in the books.
You can go with an audio program with 2-3 levels. Each one of them has 30 lessons. You could play it in your car while you are driving. It makes it an effective way to learn as the language surrounds you. This program has no books, no study, and no homework. This program allows you to start to speak the language immediately.
   We always needed a teacher while we were in school, college, or any other program. Do you want to learn the Arabic language? You will need to find a good tutor. If you find a tutor with good experience in teaching, then it will be more helpful. By learning from a teacher, you can save your time. Because if you try to learn it yourself, you will make errors, and those errors will be a barrier to your learning.
The obvious thing that people who have already learned the Arabic language will tell you that it's one of the hardest languages to learn in the world. The use of excessive grammar rules and shapes of the Arabic language's alphabets makes it very difficult to learn. Pronunciation of the word in Arabic cannot be found in other languages.
If you want to teach the Arabic language to the learners, you can make it simple for them by making some blueprint and strategies, and you can make your students learn the Arabic language easily. Here are some of the suggestions to make them learn the Arabic language quickly and easily.
16. Make your mind
First of all, you need to be desirable to teach this language. To do anything, you need to be desirable for that. It keeps you motivated to accomplish the thing you want to. If you have hunger and desire, you can achieve your goals, whether it is learning or teaching the Arabic language or anything else. It would be best if you had that fire within you to conquer the hard things. The difficulty of the Arabic language makes it a challenge to teach quickly. It would be best if you accepted this challenge.
17. Take small steps
Take small steps to teach. It would be best if you kept in mind that teaching the Arabic language is not like teaching how to ride a bicycle. Take small steps first, make students learn the alphabet, make words from the alphabet, understand the words' meaning, use the words, and the pronunciation. Keep going and never think of quitting.
18. Make students correct quickly
Having a teacher who can rectify errors soon can make learning fun and easier is also one of the best strategies to learn Arabic efficiently. It would be best if you were a teacher who will always look after students' learning progress and solve the problems they can't solve. You can guide them on how to use and where to use the words they learn.
You can offer online training and teach them via Skype and many such tools. It would be best if you let your students interact with you without any hassle.
19. Some extra tips for students
In our guide to find the best strategies to learn Arabic, we recommend some extra tips. When we first started to speak in our childhood, we didn't care for our grammatical mistakes or pronunciations. We just kept learning and kept speaking. The same goes for the Arabic language. Treat yourself as a child and keep trying to learn and speak in Arabic. Do not take care very much about the error you make that can be rectified by trying repeatedly. Don't let the opinion of others be a roadblock in your learning.
Try to learn the Arabic language with stories.
Read books and novel that has stories in the Arabic language.
Remember the words and phrases you learned from those stories.
Use it in your learning.
By reading, it's easy to memorize the words and phrases. Also, there are many videos and audios from which you can also learn the language and speak.
Keep revising everything you learn regularly.
Try to speak as much as you can.
Keep repeating the words, phrases, sentences you have learned. It will give you confidence, and you will be able to learn the Arabic language.
You can also join courses offered by en.al-dirassa.com. Experienced tutors can teach you using Skype and many such tools. They make learning easier for you by offering you easy ways to learn it. This is how you can learn it using various methods, including textbooks, audios, videos, and online courses. We recommend actively using it; it is certainly the best among all strategies to learn Arabic easily.
The Al-dirassa Center offers online Arabic, Quran and Islam courses for non-Arabic speakers. If you would like to join our class, please get in touch with us.