While looking to take an Arabic language course, you have probably realized different sounds and different pronunciations. Even if you know the dialect Arabic, you will surely find that it is different from the Arabic we learn in a training centre or the Arabic we find in the Holy Quran. There are basically three different types of Arabic language:
Quranic Arabic, local dialects, and Modern Standard Arabic.
1. Quranic Arabic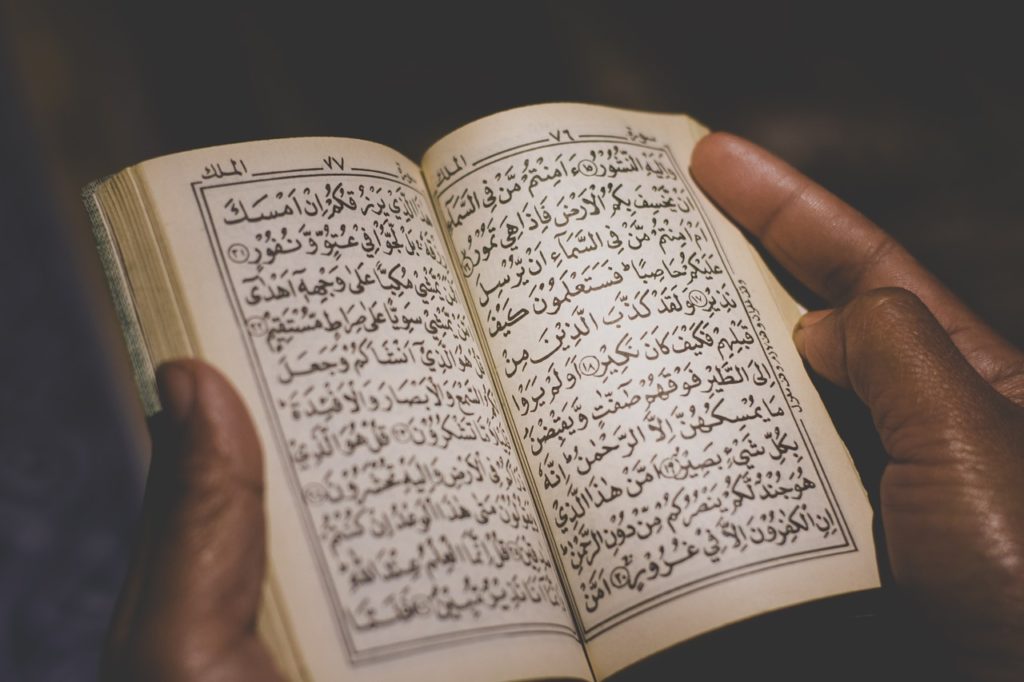 Quranic Arabic is the Arabic used to write the Quran, the holy book for Muslims. This form of Arabic is very rigid and has not changed much since the Quran was written about 1500 years ago. Quranic Arabic is widely used in religious circles for prayer, discussion of Islamic issues, and serious deliberation. Its use is limited mainly in a strictly religious context.
Read more: 124 Arabic Words from Islamic vocabulary
2. Local dialect
Regional dialects are the most informal of the Arabic language. They tend to fall into three geographic categories: North African dialect (Morocco, Algeria, Tunisia and Libya), Egyptian dialect (Egypt, parts of Syria, Palestine and Jordan); and the Arabian Gulf (Saudi Arabia, Kuwait, Iraq, Qatar and the United Arab Emirates).
Even though words are pronounced differently, and some daily expressions differ considerably from region to region, speakers from different regions can understand each other.
Stay updated with our latest offers, latest blog posts, and promotions.
---
3. Modern Standard Arabic
Modern Standard Arabic is the most widely used and understood form of the Arabic language in the world. While it is not the native language of every Arabic language speaker, it is used in schools, news broadcasts, and other formal settings. It is less rigid than Koranic Arabic but more formal than local dialects.
---
The Al-dirassa Center offers online Arabic, Quran and Islam courses for non-Arabic speakers. If you would like to join our class, please get in touch with us.