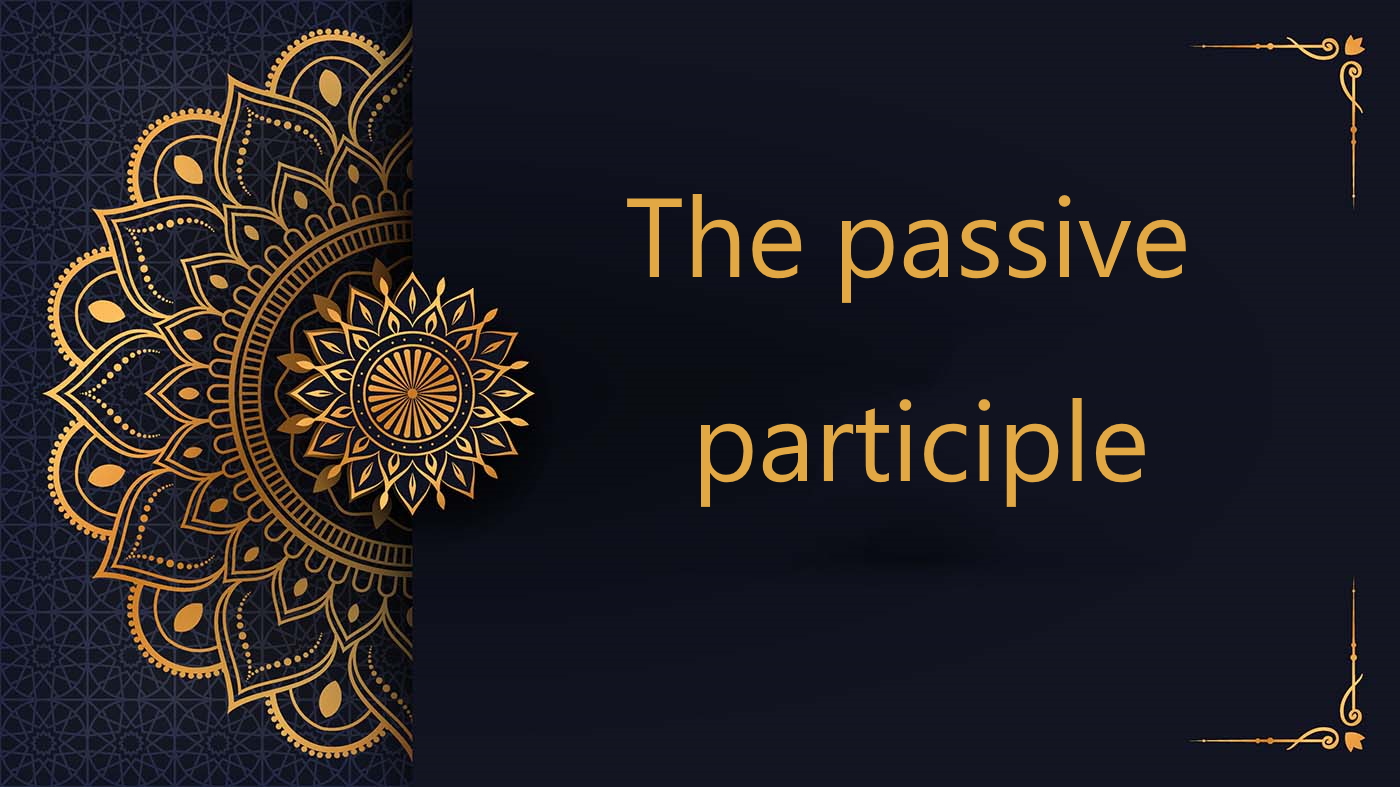 Introduction to the passive participle
We have seen that الْمَفْعُلُ بِهِ, simple object bears the action of the verb. But the passive participle اِسْمُ الْمَفْعُولِ follows the pattern of مَفْعُولٌ.
  Examples:  
فَعَلَ – مَفْعُولٌ
Done
فَتَحَ – مَفْتُوْحٌ
Opened
خَلَقَ – مَخْلُوْقٌ
Created
جَمَعَ – مَجْمُوْعٌ
Gathered
عَلِمَ – مَعْلُوْمٌ
Known
Book your free trial lesson
In addition to the free Arabic courses, we offer you to begin your journey to fluency in Arabic right now for free with a graduated Egyptian teacher.
Defective verbs – الناقِصُ
When the third radical is the weak letter و or ى, the اِسْمُ الْمَفْعُولِ will be in the following form:
Examples:
دَعَا – مَدْعُوْوٌّ
Called
رَمَى – مَرْمِيٌّ
Thrown
لَقِيَ – مَلْقِيٌّ
Met
You have now completed this Arabic free lesson. The next one will be insha'Allah about the verbal noun in Arabic.
Al-dirassa center offers you the possibility to study the Arabic language easily with a qualified teacher. If you are interested, do not hesitate to consult us.