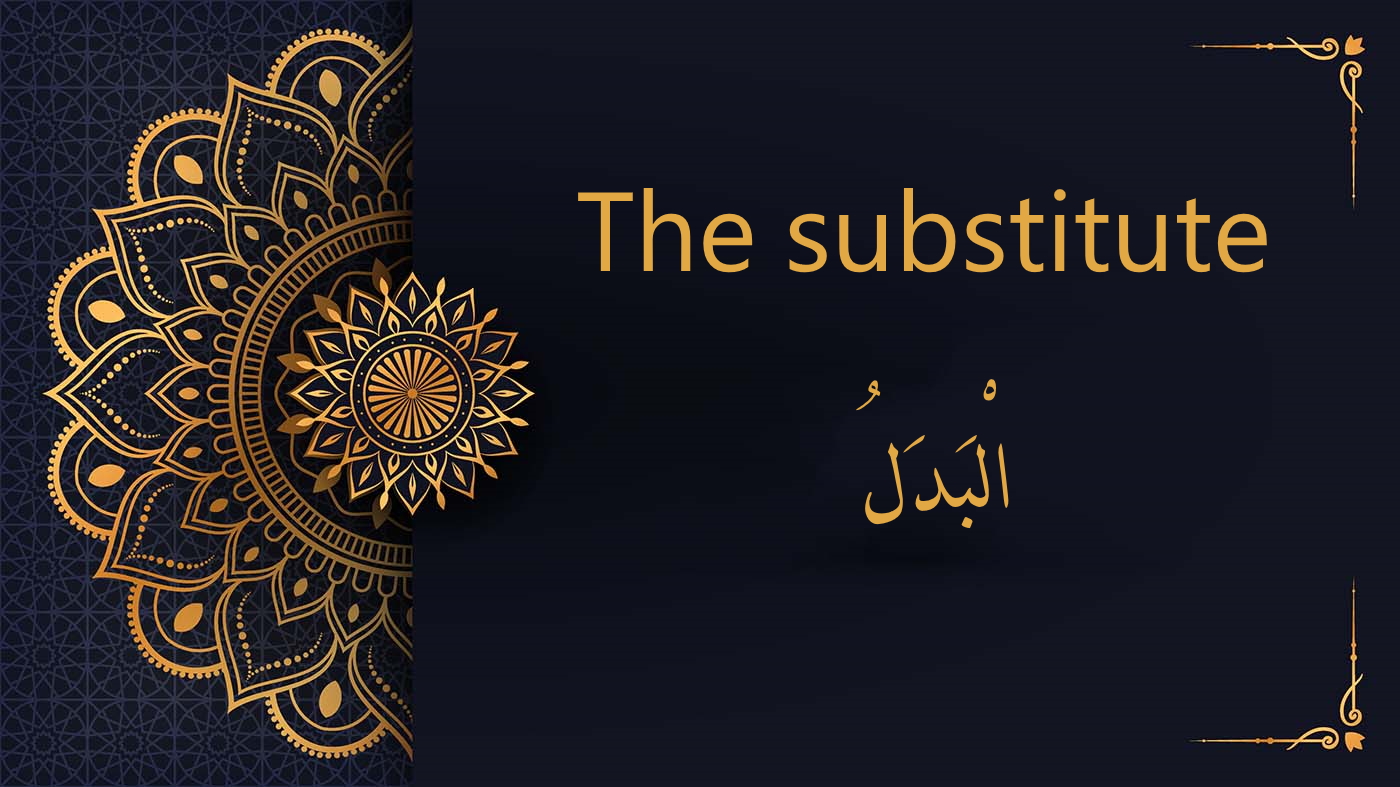 الْبَدَلُ is the noun used to substitute the fore-mentioned noun in the succeeding sentence.
The substitute must follow the word for which it is substituted. The substitute is called

الْبَدَلُ,

and the substituted is called

الْمُبْدَلُ مِنْهُ

.
Example:
فَآمِنُوا بِاللَّـهِ وَرَسُولِهِ النَّبِيِّ الْأُمِّيِّ
 So believe in Allah and His Messenger, the unlettered prophet (7:158)
Book your free trial lesson
In addition to the free Arabic courses, we offer you to begin your journey to fluency in Arabic right now for free with a graduated Egyptian teacher.